Our new collection created with utmost perfection, incredible details, and a striking balance of beauty and simplicity.
IMAGINE
SHOP NOW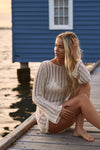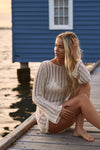 ABOUT NICOLE FENDEL
"My inspiration and purpose has remained consistent throughout my journey! To empower you with unique meaningful and timeless designs that are made to last, while keeping them affordable, because you deserve to feel amazing."
Read More
OUR SUSTAINABILITY JOURNEY
At the heart of our business lies a deep focus on sustainability, customer values, and authenticity. We strive to incorporate recycled metals, recyclable packaging, and
responsibly sourced materials into our production processes. Our aim is to reduce waste, optimise resource usage, and create a better, greener world for generations to come.
Read More